Our agency
Founded in 1990 by Bruno Ribera, Olivia Productions is a company with three complementary areas of activity.
1 - Events
2 - Musical Editions and Productions
3 - Studios
For more than 20 years, our productions have been played all over the world. Our expertise, both musical and scenic, provides our customers with a response adapted to their artistic and marketing expectations.
With a creative center and a production center, OLIVIA PRODUCTIONS offers the design and implementation of tailor-made projects.
- The creative pole is made up of designers / writers, directors, choreographers, composers / orchestrators, musicians and conductors ...
- The production center is made up of artistic and technical directors, stage managers, sound engineers, etc.
Olivia Productions works for both the private and public sectors by proposing a wide range of artistic projects: creation of general or corporate shows, sound advice and creation, product launch, inauguration, booking of headliners and personalities ... With an exceptional network of renowned artists, musicians, singers, dancers, choreographers, DJs, numbers and performers selected from the best international artists, our productions are presented worldwide.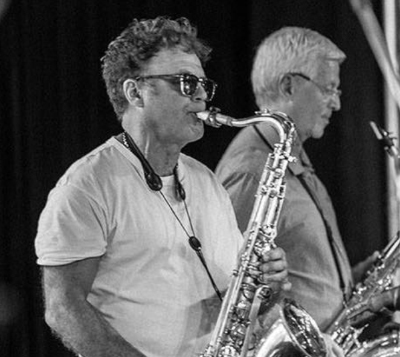 Bruno Ribera – Manager
Musician, composer, conductor and orchestrator, he won first prize at the Paris Conservatory and studied at the University of Berkley School.
He collaborated with Julia Migenes, Johnny Hallyday, Michel Berger, Louis Chedid, Alain Souchon, Michel Sardou, Florent Pagny, Lambert Wilson, Jacques Higelin, Lauryn Hill, KASSAV… He directed The Royal Philharmonic Orchestra of London at Abbey studios Road during his collaboration with R. Clayderman.
He worked on film scores for EuropaCorp (Le Souffleur, Love and others desathers…), for Les Films Christian Fechner (L'Antidote, I prefer that we stay friends…), for TV series… He produced the documentary series music for France 5 and Planète, several advertising campaigns, film trailers, video game music as well as albums for Universal Music Group, Sony Music Entertainment and EMI.
In 1990, Bruno Ribera created OLIVIA PRODUCTIONS, a music publishing and production company, which today has its digital distribution worldwide, drawing on a catalog of more than 5,000 titles and its own Parisian studios.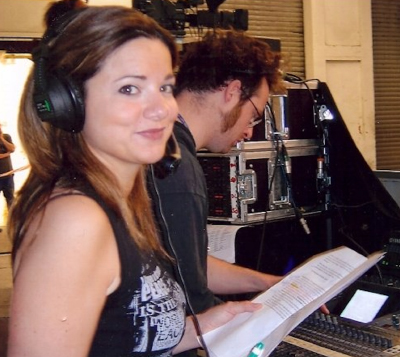 Alice Basset – Director
Director, Alice Basset notably signed the creation and production of several musical shows for the general public which were performed at the Casino de Paris, at the Folies Bergère, at La Cigale… and abroad in Korea, Qatar, Saudi Arabia, Germany, Spain, Great Britain…
In addition to these productions and collaborations, she specializes in the design and production of major shows dedicated to corporate communication, notably for Chanel, Dior, Vorwerk, SFR, SNCF, BNP, Air France, Carrefour, Clarins, Bouygues , Groupe Printemps, Aramco, Vacheron Constantin, Renault, Citroën…
Creations of original and innovative shows integrating live all new technologies (video, mapping, drones, special effects ...).
She signs the trophy presentation shows for Sanofi, La Poste, SNCF ... several aircraft reveals for Airbus.
She recently staged the opening ceremonies of the World Squash Championship in Doha, the Jules Vernes show for the French Mutuality, the Bicentennial of the Savings Bank, the Vivatech Shows of the last two editions of Vivatechnology.